Activities
WHAT ARE YOUR ACTIVITIES?
Our Activities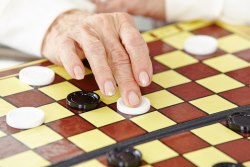 Our policy on activities takes into account the residents interests, skills, life experiences, personality and medical conditions. A wide variety of activities is on offer, and designed to encourage Resident's to remain physically and psychologically as well as possible, and most importantly to continue to take an interest in life.
Our staff will encourage and in certain instances help Resident's to pursue their previous hobbies and other interests.
Activities on a daily basis may include;
•   Communication and reminiscence – communicating appropriately at all times with each Resident is actively encouraged and expected from all staff. We find reminiscing is a good way of beginning discussions in the home and it helps us get to know our resident and the life they lead before coming to us.
•   Manicures and other activities which promote body image and self esteem.
•   Crosswords, Puzzles, Word games, Quizzes, Card Games and Dominoes are enjoyed by many residents.
•   Musical entertainment and pantomimes, where Residents may sit back and enjoy or join in.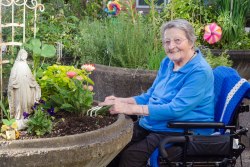 •   Regular "Special Suppers" where relatives and friends are invited to join us.
•   Special celebration of birthdays and other special annual events.
•   Reading letters, magazines, newspapers.
•   Invitation to participate in the day to day organisation, offering choice and involvement in daily life.
•   Religious Service and community involvement.
•   It is our aim to enable resident's to visit local places of interest. Such places include;
•   Local Garden Centres
•   Trips to local Basingstoke Canal in Woking where wheelchair access is provided.
•   Further places of interest, such as Wisley Gardens.
Each care home provides weekly exercise classes especially adapted for the elderly under the qualified supervision of a Physiotherapist. Residents may also be referred to Community Therapists upon the request of the home if necessary, along with the visits from the Hairdresser and Chiropodist.
A full programme of the week's activities is displayed within the home.